Airhub On-Road Resistance
The AIRhub™ is a electromagnetic resistance training system. It is an on road resistance trainer that fits within your front hub, just like a normal bicycle wheel.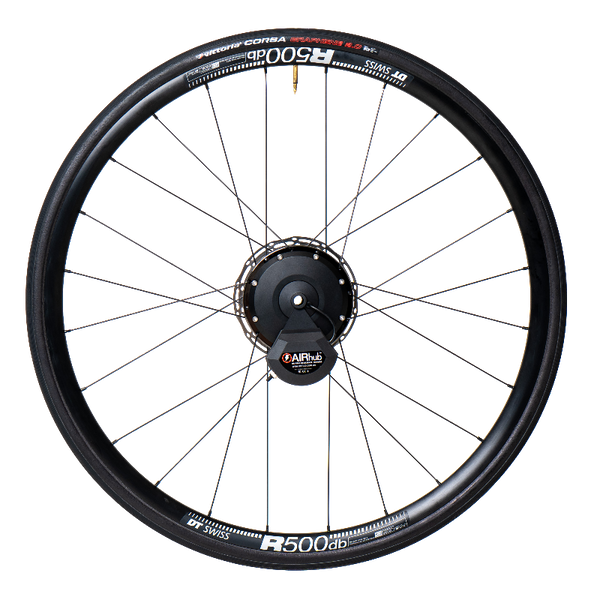 Aerobic performance
The foundation of all cycling perfromanc is Aerobic metabolism. The most efective way to improve aerobic metabolism is through consistent training in your endurance and tempo riding zones. The AIRhub is a simple and powerful way to dial into these potent training zones and achieve maximum adaptation.

The AIRhub provides strong magnetic resistance by the simple flick of a switch.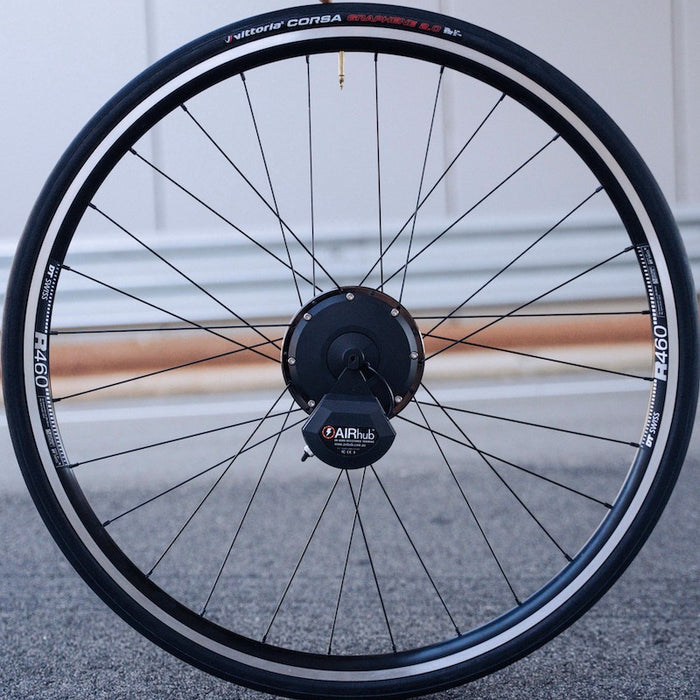 Be strong.
Its an aerobic sport.
It is no secret that the best atheltes in the world spend hours at a time climbing in the mountains. They know that time in these zones deliver the results they need, but what if there are no mountains?
The AIRhub brings the mountains to you.
Consistent performance
Pure physiology can't be beaten. When you do the work you will get results. We give you the tools to be your best self.
We understand that cycling groups and training partners have different schedules and abilites. AIRhub resistance is controlled by the flick of a switch. Move from endurance power to tempo power with no speed change. You wont even need to tell your training partners that your interval has started.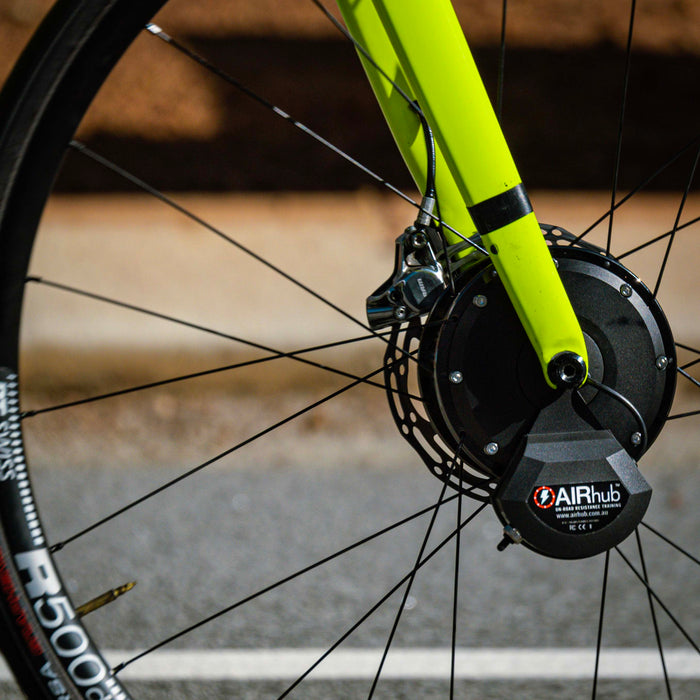 Optimise Training Time

The AIRhub will turn every ride into a workout of the highest quality. The smooth resistance from the AIRhub™ allows you to customise every ride to make the most of the time you have.

Mobile training camp

Increase the difficulty of your local group rides. Progressively overload training volume and intensity. Simulate mountainous conditions. Keep challenging yourself year round at a fraction of the cost of a training camp

Increase On-Road Safety

Sure, riding fast can be a buzz, but when your heart is racing and the speeds are high your safety is in real danger. AIRhub™ will let you produce more power at the lower speeds and open up a whole new world of high quality training routes and partners.

Ride with Family and Friends

Training hard is the goal and you can achieve this by adding AIRhub™ resistance to your ride that allows you to match the cycling ability of your family and friends.